Inside the Best Airports in the World
Luxury, shopping, entertainment and amazing design – not quite the words you think about when talking about airports, right? Yet the best airports in the world deliver this and so much more. The top airports of the world are chosen for their beauty and many other important factors too, such as quality of service, efficiency, the comfort of lounges and waiting areas, ease of movement on the ground and airport staff.
Every year, votes from across the globe come in for the world's best airports and the results are spectacular. From indoor forest features to terminals carved in marble, you'd be amazed at how much more than just a check-in and departures location these airports are!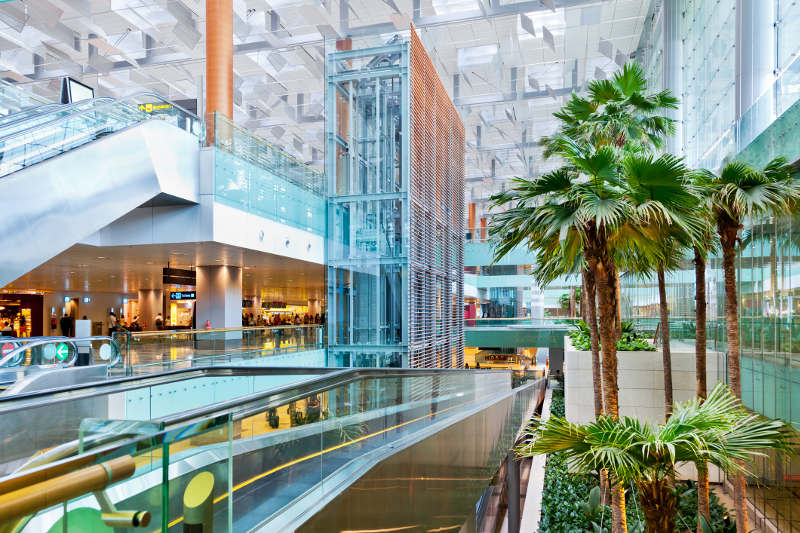 1. Singapore Changi Airport (SIN)
Passengers per year: 65.6 million
Awards: Best Airport in Asia, World's Best Airport Leisure Amenities, and Best Airport: 60-70 million passengers
Why we love it:
One of the most obvious (and very expensive!) reasons that Singapore Airport is consistently voted the world's best airport is that it is absolutely beautiful. The airport is more than just an airport and is one of the country's attractions. There is an indoor sanctuary which is connected to Terminals 1, 2 and 3. There are more than 155 shops in total and many dining options to choose from.
One of the main attractions is the indoor forest, mirror mazes and the world's tallest indoor waterfall. Its sheer beauty can easily take the edge off long-distance travel, knowing that your rest stop at the airport is more than what you are expecting. This is the seventh year in a row that Singapore Changi Airport has been voted #1 in the world (2019).
Visit this airport while travelling through Singapore and beyond!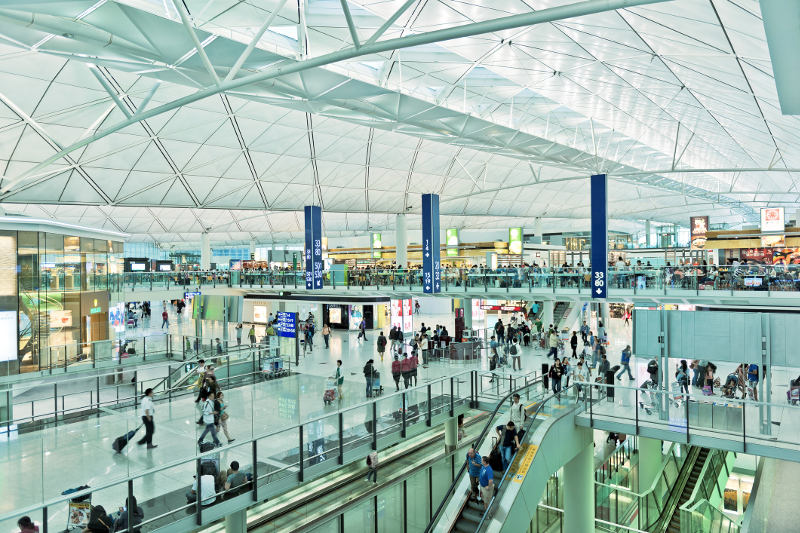 2. Hong Kong International Airport (HKG)
Passengers per year: 74.5 million
Awards: World's Best Airport Dining, and World's Best Airport Immigration Service in 2019.
Why we love it:
This airport is geographically located to fly half of the world's population to their destination within 5 hours. The airport is loved for its wonderful dining experience, with a wide selection of options to choose from. More than 80 restaurants can be found within the airport boundaries!
HKG is also known for its thrilling entertainment which appeals to both the single and family travellers. Kids can spend the whole day enjoying themselves in a theme park designed to occupy their time. There is also a world-class IMAX theatre. Stay connected with more than 50 free internet workstations.
Visit this airport while travelling through Hong Kong and beyond!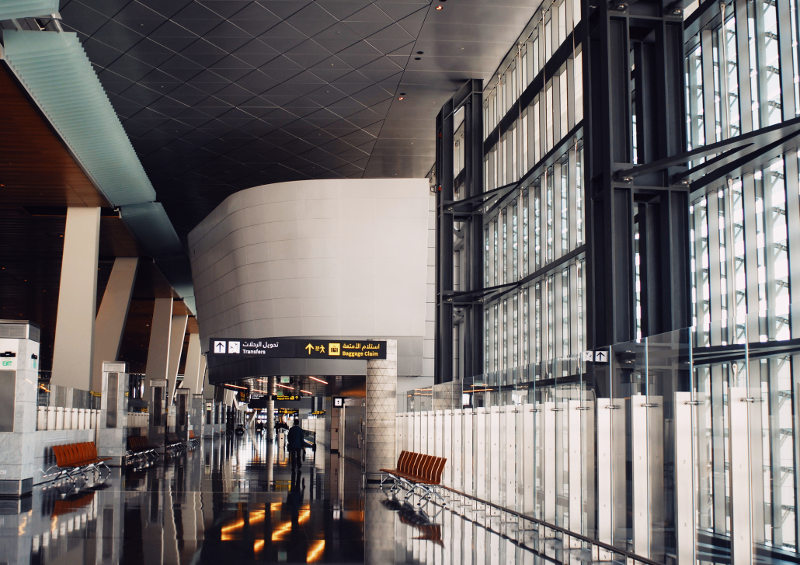 3. Doha Hamad International Airport (DOH)
Passengers per year: 34.5 million
Awards: Best Airport in the Middle East, Best Airport: 30-40 million passengers, and Best Airport Staff in the Middle East
Why we love it:
Luxury is the name of the game at Hamad International Airport. There is marble and granite and its charter trains are made of clear glass with sleek black chairs to make the passenger as comfortable as possible for their short ride. The airport also has some wonderful pieces of art on display, from the central departures hall and its giant yellow teddy bear to the realistic-looking birds that greet you at check-in counters. There is a feel of exclusivity across the airport and even the most basic waiting area seats are covered in Italian leather. Enjoy the formal, yet relaxed restaurants and showers, sleeping booths and family private rooms on offer.
Visit this airport while travelling through Doha and beyond!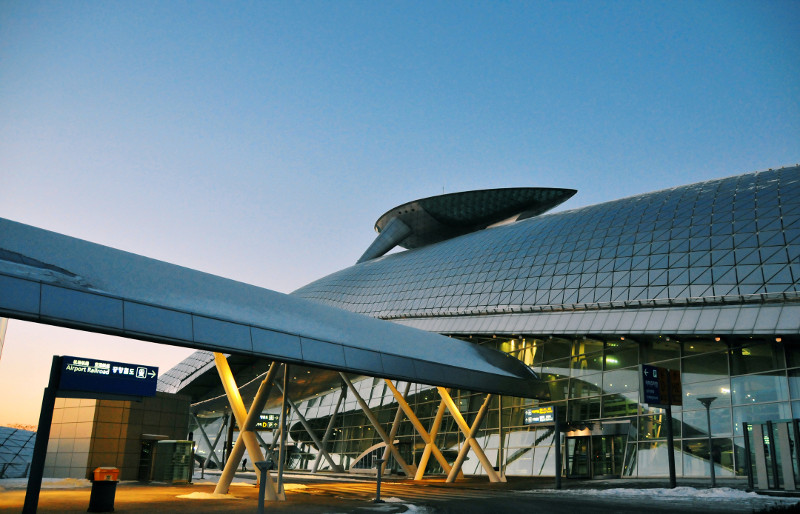 4. Incheon International Airport (ICN)
Passengers per year: 68.4 million
Awards: World's Best Transit Airport
Why we love it:
There are so many reasons to fall in love with Incheon International Airport that far exceed the efficiency of the airport staff. Enjoy the sophistication of its design, the private rest area that allows passengers to take in a comfortable snooze between flights and get a spa treatment while you're at it too.
With time to kill, don a pair of skates and take to the ski rink or get your popcorn fix and enjoy a movie at the state of the art cinema complex. If you're wearing weary, forget about a simple 30-minute spa and instead book yourself in for a full day spa treatment. You can also book a slot to get a general medical check-up before you set off to your next destination and see the dentist too while you're at it!
Visit this airport while travelling through Incheon and beyond!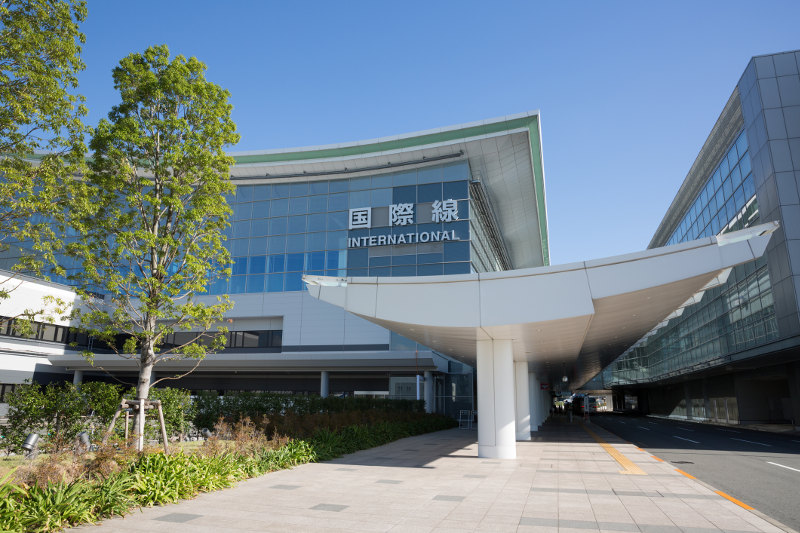 5. Tokyo Hanada Airport (HND)
Passengers per year: 87.1 million
Awards: Best Airport: 70+ million passengers, World's Cleanest Airport, World's Best Domestic Airport, and World's Best PRM/Accessible Facilities
Why we love it:
Modern design and service excellence are what you would expect from Japan in general, and their top airport delivers on this on a whole other level. The airport aims to offer passengers a stress-free environment and does so in its design. There is a pet hotel on-site as well as private sleeping booths available. For those on a budget, enjoy some downtime in a sleeping capsule.
There are supervised children's play areas and even a moon observation deck for the curious traveller to enjoy after dark. Enjoy the best cuisine from around the world and do your shopping in a realistic street lined with all of the stores that you can imagine. Catch the monorail to botanical gardens located just outside the airport and take in the beauty of Japan's horticulture.
Visit this airport while travelling through Tokyo and beyond!
Top 10 best airports in the world
Singapore Changi Airport
Tokyo Haneda Airport
Incheon Airport
Hamad International Airport
Hong Kong International Airport
Chubu Centrair International Airport
Munich Airport
London Heathrow
Narita International Airport
Zurich International Airport
Next time you venture off on an adventure, consider booking your flights with a few additional hours to spare if you're passing through one of the best airports in the world. You won't be disappointed, as hundreds of voters before you were not. See what the fuss is about, take in its magnificence and tell us all about it in the comments below!